Meaningful Christmas gifts from social entrepreneurs
This is the right place to look for meaningful gifts – we've gathered our members' offers for Christmas gifts – from corporate gifts to different experiences, what will be the best gift for loved ones! Do good by giving responsibly!
Find the one that's right for you – we've divided the offer into thematic sections: "To create a festive feeling", "For events", "Corporate gifts", "Gifts for loved ones", "Caring for your health", "Experience a s a gift", "Hobby as a gift", "Gifts for coming together, "Environmentally responsible" "Educational gifts", as well as offering the opportunity to do good deeds instead of buying a gift!
From home decor, crockery collections, corporate gifts, event space rental, and special offers just for Christmas!
TO CREATE A FESTIVE FEELING
"TUVU" CHARITY SHOP – a place to hunt for the best decors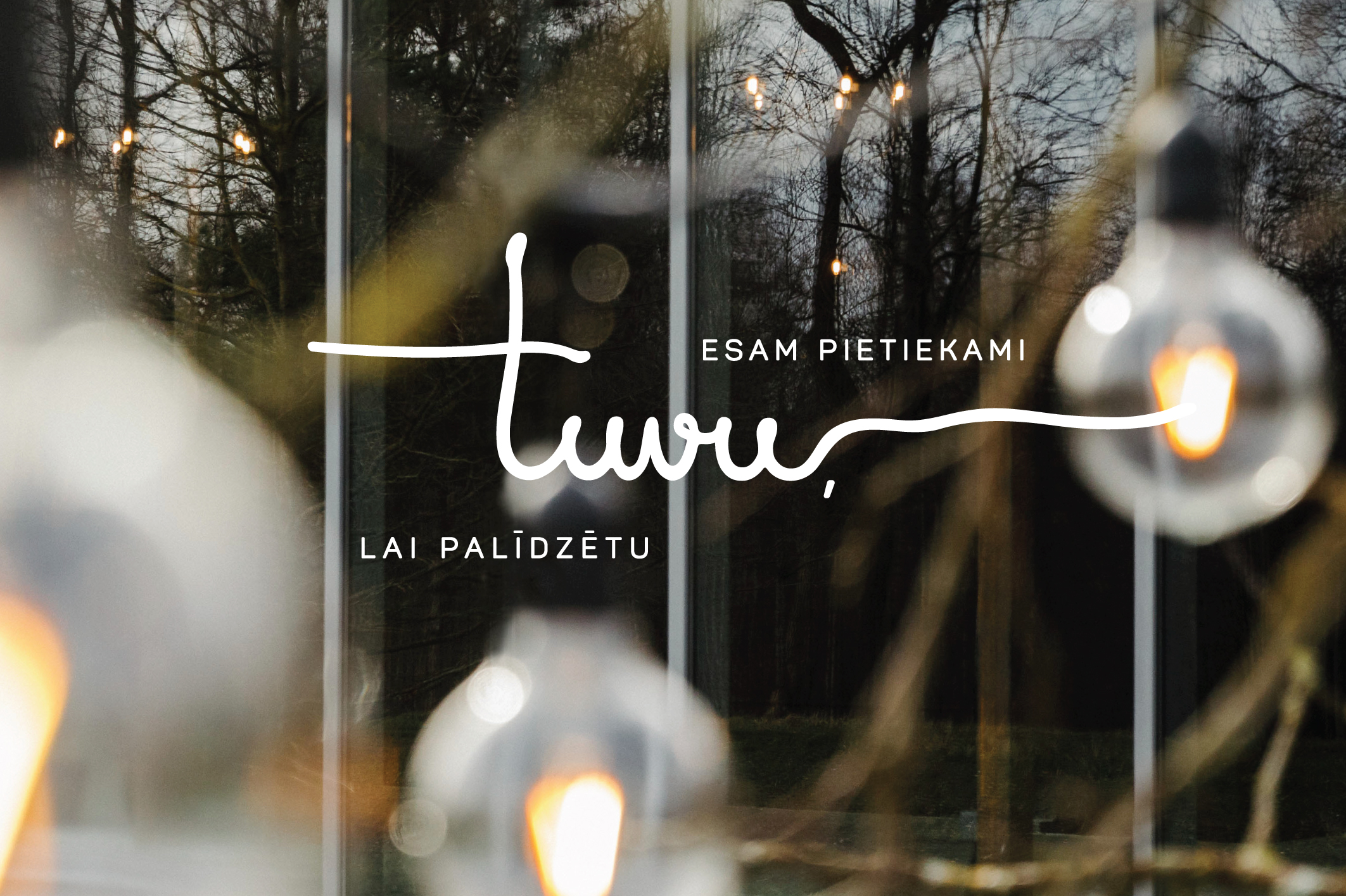 Shoppers at "Tuvu" charity shops have the opportunity to buy not only clothes, shoes, crockery and household goods, but also gifts for their loved ones and to prepare for the festive season by buying some special décor to create the mood, as well as to create a feast for another family or a lonely person by buying these items, as all profits from the shops go to charity projects. At Christmas time, we will surprise families in need with gifts. Other charity projects will continue – working with parents and young people in need, renovating homes in crisis situations, camps and events for young people, helping lonely people.
❄️Find out more: www.biedribatuvu.lv
📧
Address: Pasta iela 51, Jelgava
CHARITY SHOPS "OTRĀ ELPA" – everything for the holidays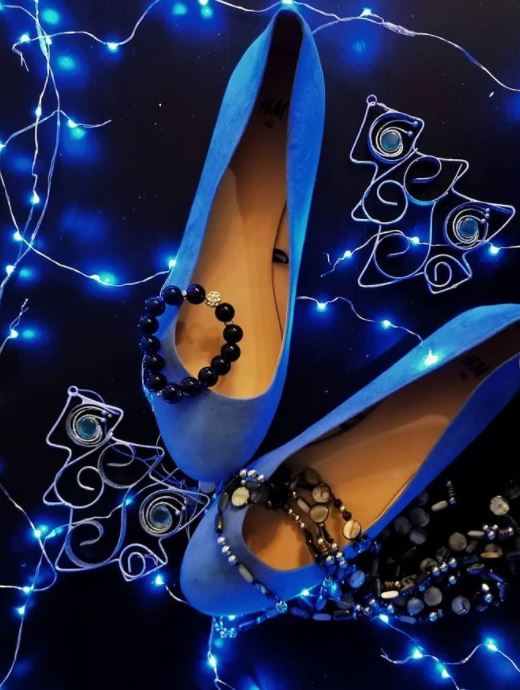 In "Otrās elpa" shops you can find a variety of decorations to create a festive mood, as well as nice value-added gifts for your loved ones. Starting in 2019, the profits of the charity shop network will be donated to the Children's Hospital Foundation and the Children's Clinical University Hospital's organ donor programme to build up emergency savings, thus providing important support to families with children in need of organ transplants outside Latvia. "With every purchase and donation, Second Breath customers give children a chance to live!
❄️Find out more: www.otraelpa.lv
CHARITY SHOPS "HOPEN" – unique products you won't find anywhere else!

HOPEN Charity Shop is a great place to find Christmas gifts you won't find anywhere else! Here you will find candle holders, crockery, vases, design items, children's items. For home furnishing we offer furniture, paintings, lamps, textiles and household goods. There is a wide selection of clothing, shoes and accessories. Profits are donated to charity. Shop and donate!
HOPEN charity shops in Ogre, Skolas iela 18, Riga, Jēkabpils, Viestura iela 7A, Āgenskalns, Mazā Nometņu iela 32 and Imanta, Kurzemes prospekts 132a.
❄️Find out more: www.hopen.lv
GLASS POINT – exquisite decorations for your Christmas tree!
GLASS POINT offers glass snowflakes for the festive Christmas tree. The glass snowflakes were designed by artist Anna Varnese, who has managed to catch the moment and fuse the fragile, light and just like snow – icy clear snowflake in glass! The snowflake set contains 10 snowflakes made from recycled glass, namely glass frit. This is powdered glass from broken glass sheets that are no longer usable as a material for creating products, yet are the perfect artistic solution for creating glass snowflakes!
❄️Order here: 📧
TYPICAL LATVIAN – Christmas tree ornament sets with crystals
This year Typical Latvian offers Christmas tree decorations painted on both sides with dots! 100% handmade and limited edition.
In the e-shop you will find:
🎄 Christmas tree ornament set with crystals "Glitter" – artificial crystals make the ornaments glow in candle or lamplight, the black colour makes them not only elegant but also highlights the patterns on them.
🎄 Christmas tree ornament set "Joy" – colourful ornaments will bring joy every time you look at the tree. The ornaments are painted on both sides but in different ways, giving the impression that there are more ornaments on the tree.
❗️ Importantly, no two sets of ornaments are the same, so your tree will have special ornaments!
🎄 In addition to the ornaments, you can buy a pocket-sized notebook in the same style, waiting for the poet's quatrains on its pages. We will also be delighted to see quotations written by a book-lover or notes observed in everyday life. If you recognise yourself or a friend in these lines, this could make a lovely festive gift!
❄️Buy in e-ashop: www.typicalpostcards.eu
or write a message: 📧
ĀAGENSKALNA MARKET – Christmas markets
First Christmas markets at the renovated Agenskalns Market! This year, from November 24 to December 31, little surprises and discoveries await at every turn of the Christmas market – unexpected flavours, intriguing stories and personalities, traders from all over Latvia, freshly baked gingerbread, hot drinks, warm knitwear and original gifts. Spend time with family and friends chatting over mulled wine, enjoy lunch or brunch in the 2nd floor cafes and soak up the market and Christmas atmosphere all month long!
❄️Find out more: www.facebook.com/Atirgus
The market is located at 64 Nometņu Street, Riga
FREE RIGA – Wishkaļi Christmas market
🎄 Apply for the WISHKAĻI Christmas Market! From 10 to 11 December, the WISHKAALI Unseen Things Design Market will take place in Viscagli. If you create, make, design, paint, sew or carve, this market is for you – take part and show what you can put on the table!
Apply here https://ej.uz/gribuwishkali
If you don't feel like trading, head to the Institute for Quality of Life and Design, 36a Viskaļi Street, on 10 and 11 December to shop for yourself!
❄️Find out more: www.facebook.com/FREERIGA
📧
FOR EVENTS
BRANKU BRANČOTAVA – a welcoming place for your events!
Only 39 kilometres from Riga, Branku Brančotava is waiting for you in Brankas, Ozolnieki municipality. It is a place for your celebrations and work, offering 180 m2 of space divided into two parts. For various events we offer a hall that can accommodate up to 150 people. Our "badge" is the glass walls, which give the rooms a light and cosy atmosphere during the day and a romantic feeling in the evenings. We've taken care of EVERYTHING, all you have to do is turn up! All profits go to the charity projects organised by "Tuvu", which you can find out more about HERE.
❄️Find out more: www.facebook.com/brankubrancotava
📧
📞 +371 22842016

CORPORATE GIFTS
SVAIGI.LV – gift baskets from local farms
When you receive a gift, a special story is placed in your lap. It combines the best of Latvian farmers' products and craftsmen's work. Behind every product there is a real owner! Our own! This year, our gift story has a special place for dreams. We will prepare gift sets according to each company's needs, changing or adding to them, wrapping them in a gift box with a box, filling them with decorative shavings and binding them with ribbon matching the company's colours. We will deliver to the office or to each recipient individually.
❄️ Buy gifts: www.svaigi.lv
📧
📞 +371 24335225
ORNANDUM – tableware printing and sustainable promotional items
"Ornandum" invites companies to promote their brand, attract new customers and strengthen employee loyalty with sustainable promotional items and printed tableware that have the added value of quality printing with a design created especially for you.
❄️Find out more: www.ornandum.lv
📧
📞+371 28641536
RB CAFE – delicacies made with love
RB Cafe offers excellent pastries and makes and wraps gingerbread, biscuits and truffles beautifully at Christmas. A great gift for loved ones and as a corporate gift. RB Cafe is a special place for special people and the delicacies are prepared by people with disabilities. In addition, RB Cafe offers catering services at events and will provide great coffee breaks, lunches and dinners! RB Cafe is currently no longer open, but all orders can be placed by Facebook or email!
❄️Find out more: www.facebook.com/RBCafeRiga/
📧 r

VISI VAR – handicrafts made by socially vulnerable groups
The charity shop "Visi Var" is a social enterprise founded by the association "Cerību spārni" to promote employment for people with disabilities, their relatives and socially vulnerable groups. Every single thing we create is made with great care, with genuine love and gratitude for the opportunity to work and spend time in a meaningful way. So when you buy our products, you are truly supporting an extraordinary person's dream of an independent life.
In our shop you will find beautiful and useful things for everyday life and for celebrations for yourself or your loved ones. Our sewing service creates beautiful and quality clothing for adults and children, as well as a variety of textiles for the home. In the ceramics workshops, people create beautifully shaped and designed vessels. In the candle workshops, love is poured into each candle, warming it as soon as it is lit. Woodworking is a new and proud activity, where our guys polish each thing they make to ensure it is of good quality and useful. You may also find the warmest wool socks in our shop, because each stitch is knitted with gratitude. And more, and more!
❄️Buy here: visivar.lv  or visit in person:
Adress: Institūta street 5a, Sigulda.
Arte Pastry – original chocolate sweets
Take a bite into our old-fashioned chocolate bars and you'll be transported to the days when passion was still in vogue. We use only premium ingredients, such as single origin cocoa beans from around the world – some say it is even better than what they were growing themselves! We combine traditional techniques with modern flavours for an exciting taste experience like no other
❄️Buy here: www.artepastry.com
GIFTS FOR LOVED ONES
IMANTS ZIEDONS FOUNDATION "VIEGLI" – books, music and souvenirs
The Imants Ziedonis Foundation's "Viegli" e-shop is a convenient, fast and handy place to buy books, music recordings and souvenirs published by the Foundation. As the "Viegli" Foundation is a cultural NGO, by purchasing anything from the Foundation's e-shop, everyone supports the activities and projects of the Ziedonis Museum and Library and "Ziedonis Class".
❄️Buy here: fondsviegli.lv
TIPTIP.LV – gifts made by seniors and people with disabilities
This year, www.tiptip.lv offers Christmas gifts made by Latvian seniors and people with disabilities – knitwear, leather and paper products, wicker weavings, candles, dishes, jewellery, toys, greeting cards and much more – almost 2000 items in total, created by more than 50 socially disadvantaged people.
Each purchase will be gift-wrapped and will come with a short story about the maker, who will receive a self-determined price for your purchase. This way, you will have the joy of giving and receiving, while knowing that you have financially supported the author of the work – a Latvian senior or a person with a disability – this Christmas. Individual and corporate orders are possible!
❄️Buy here: tiptip.lv 
SOS CHILDREN'S VILLAGES – send a card and support a SOS Children's Village!
Handwritten greetings are special. This year, they will be appreciated even more than before by family, friends and business partners. You can still buy, write and send a lovely greeting! Take a look at the beautiful Christmas cards created by children from SOS Children's Villages and our artist friends.
❄️Buy here: sosbernuciemati.lv.
DESIGN ELEVATOR – coloring posters
DESIGN ELEVATOR presents giant colouring posters created by its subsidiary Kano Editions. Together with talented illustrators from all over the world, the company creates high-quality, ecologically and socially responsible colouring posters. The posters are suitable for children to colour individually or as a family activity.
🎄 High-quality illustrations – each illustrator demonstrates their own unique vision and brings their characters into the world. Currently, 2 Latvian and 3 Ukrainian illustrators have created posters.
🎄 For different ages – some of the posters are specially designed for little ones, but there are also some that adults will love to colour!
🎄 Sustainability – 100% biodegradable product and packaging. Printed with vegetable inks.
🎄 Giving back – 10% of profits are donated to charity, supporting projects and initiatives chosen by the illustrators. We also employ people with disabilities and work with a day centre for people with disabilities for quality control and packaging of illustrations.
❄️Order here: www.kanoeditions.com
Enter code LSUA2022 and get 20% discount on purchases made before 26.12.2022!
AD ASTRA COACHING – You can! Book
Support your child on the path to their dreams! YOU CAN! is a step-by-step planner for the whole family, helping you to discover yourself and your superpowers, to dream bold dreams and to learn how to make them happen.
❄️Order here: www.esvaru.lv
📧 hello@esvaru.lv
ENGINEERING FOR CHILDREN – educational books for children
The author, Kristīne Jacino, is a PhD in food engineering with many years of experience in the food industry. She is the creator of the "Professor Jacino" brand, founded the company "Engineering for children" and creates and develops diverse, interactive and entertaining educational projects for children.
The Professor Jacino books will make a great gift for children:
🎄"Where does milk come from?" A step-by-step account of the milk's journey from the goat to our kitchen,
🎄 "Where does rye bread come from?" how rye bread gets from the cornfield to our kitchen,
🎄"Where do sausages and sausages come from?" tells us how sizzlers and sausages get to our kitchen.
❄️Order here: www.professorjacino.com
📧  
BURBUĻU SPĒLES – bubble blowing kit for learning the alphabet
The bubble blowing set "Burtiņburbuļi" is an opportunity to learn the letters of the Latvian alphabet in a different way! By blowing soap bubbles, you can learn the alphabet and boost your speech articulation skills. Bubble games are a stimulator for speech development, allowing the child to think, encourage action or react to a situation. Bubble games motivate children to initiate communication, conversation, learn letters and increase vocabulary. Bubble Games Ltd was founded with the aim of helping children develop their speech and language skills.
❄️Order here: burbuluspeles.lv
📧
4 VĒJI – individually made soaps
The 4 VĒJI (4 WINDS) soap is created to support the employment of people with disabilities. They come in different shapes and colours and all use natural additives. The soaps are handmade and we put our love and craftsmanship into each piece. Due to the nature of handmade soap, the weight of the soap is approximate, as soap shapes are available in different variations.
❄️To order, send a note: facebook.com/socialais.uznemums.4veji
Find out more: www.4veji.lv
📞+371 29345720
CARING FOR YOUR HEALTH
Correcty – posture-correcting T-shirt
Take care of yourself and your loved ones with a Correcty posture correcting t-shirt that will give you confidence and help you fight bad posture! The Correcty T-shirt features a special corrective circuit which, when the shoulders are hunched forward, contracts back more strongly than in other places like a spring and reminds you to keep your shoulders straight.  Correcty is a passive back exercise, because only the muscles in the stretching form the correct posture! Correcty will help to train your back muscle memory, prevent pain, tightness and incorrect spinal postures, and help you to breathe easier.
❄️Order here: www.correcty.eu
DZĪVĪBAS POGA – care for seniors

The Life Button (Dzīvības poga) is a remote alert system that keeps you connected to your loved ones in unexpected situations that may require medical attention. The Life Button ensures that qualified personnel are on hand in case of an emergency, for example when a loved one is injured or cannot call for help at all times. Available as a bracelet or pendant, the Life Button is always close by, unlike a telephone.
❄️Order here: dzivibaspoga.lv/pasutit
📧

NGO "GAISMAS LAIVA" – thermal raincoats
For many, winter is one of their favourite times of the year, but for people with reduced mobility, it's full of challenges – uncleared and impassable pavements, muddy wheelchair wheels, wet snow… brrr…
Light Boat develops raincoats that are practical, waterproof and all-season, suitable for winter wear. The sleeveless raincoat is comfortable to wear and doesn't get caught in ruts, and also has reflective design elements to protect in twilight weather, making it more visible on the road.
Be safe and protected from moisture to roll forward with purpose! 🎯
🤝 Support us by donating to give a kit to someone who needs it most! If you are a company, organisation or association, contact us and buy our products for your disabled people to make everyday life easier and keep you safe outdoors when you are in a wheelchair!
❄️To order, send a message:
Find out more: gaismaslaiva.com | www.gl-development.lv
EXPERIENCE AS A GIFT
GLŪDAS MĀJ-SKOLA – creative workshops for children
By giving homemade gifts, we share the best of our hearts!
Glūdas mājskola (Gluda Home School) invites children to learn various Christmas gift-making workshops that will enable them to prepare presents for their friends, mothers and fathers, brothers and sisters. Together we will make unique fabric shopping bags, glass and wooden tree ornaments, large gingerbread houses with decorations, greeting cards. During the class we will enjoy the special Gluda Homeschool cocoa and create a mood in the festive photo corner. Participation fee per child – 30 eur.
❄️Find out more: Glūdas māj-skola
📧
📞 +371 28382308
CCI TORŅAKALNS – gong meditation
How should we spend the time of waiting for the festive season to find peace within ourselves?
The Centre for Human Growth "Tornakalns" invites you to gong meditation classes! The gong is a sacred meditative instrument, thousands of years old, that has been used for centuries to heal the mind and body. Immersion in the healing vibrations of the gong helps to achieve deep relaxation, releases control of our mind and perceptions and allows us to become free from blockages on a physical, emotional and psychic level.
Gong meditation is usually done lying down to allow the body to relax completely. Bring a mat to lie on, a blanket to cover yourself with and a small pad for the headrest. If there are any health restrictions, it is possible to be seated during the meditation.
The classes are for people with and without experience in gong meditation. Gong meditation is under the guidance of gong meditation teacher Linda Straume.
❄️Find out more: www.izaugt.lv
Apply HERE
DABAS ZIRGI – walk with a horse
Where else better to enjoy adventure now than outdoors and in the fresh air! Dabas zirgi offers you a nice walk in the forest with one of our friendly horses! You will be able to choose which horse to walk with, cuddle it and feed it with carrots! Remember that the walk is done with the horse by your side!
❄️Find out more: www.dabaszirgi.lv
📧 i

THE INVISIBLE WORLD – interactive tours in the dark

Can you remember the last time you wondered about something? When, after visiting a new place, you remembered it and recommended it to your friends because the experience was amazing? You are invited to visit a very unusual museum – a museum in the dark, where you can't see the exhibitions, only feel them. A guide, for whom the lack of light is part of everyday life, will help you to navigate through all the rooms of the museum and to find your way in the dark. A tour in the dark – give this adventure to your friends!
❄️Find out more: www.neredzamapasaule.lv
📧 i

OPERET THEATRE – theatrical concert programme
On Saturday, 17 December, at 19:00 at the Balvi Culture and Leisure Centre and on Friday, 23 December, at 19:00 at the Valka City Culture House, a theatrical concert programme "Musique d'amour" ("Music of Love") by the Operetta Theatre will be performed. It will take you into the charming world of Viennese music, offering the audience music about love, music that we love and know, music that is made to delight and create celebrations. The concerts will feature opera divas Sonora Vaice (soprano) (17 December), Anta Jankovska (soprano/Italy), Laura Puren-Kancane (soprano), Patricia Kozlowska (soprano; Alfr. Kalniņa Cēsu Music Secondary School student), Kārlis Rūtentāls (tenor) (23 December), Guntars Ruņģis (tenor) (17 December), Dainis Kalnačs (tenor), NaurisIndzeris (baritone), violinist Raimonds Ozols and pianist Agija Ozoliņa-Kozlovska.
❄️FInd out more: www.operetesteatris.lv or www.operetesfonds.lv
Tickets can be purchased at the Biļešu paradīze box office and online.

HOBBY AS A GIFT
LABORATORIUM SCIENCE SCHOOL – online chemistry, physics and electronics lessons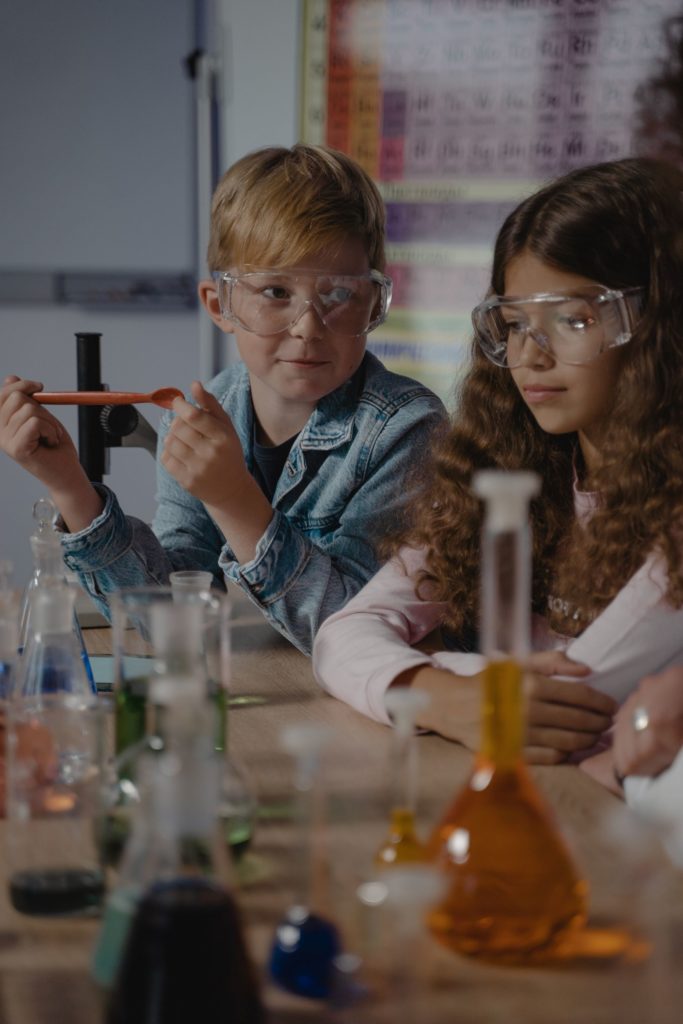 Laboratorium Science School offers systematic classes in chemistry, physics and electronics for children and teenagers:
2nd-9th graders in chemistry and physics,
6th-12th graders in electronics,
10th-12th graders in chemistry.
During the lesson, the teacher explains the theoretical part using a presentation, and shows and performs experiments with the children. During the lesson, students can also see other members of the online group, share what they have already done and communicate with each other. It is a real lesson with a two-way connection as well as a feeling of satisfaction for the work done!
❄️Find out more: zinatnesskola.lv
📧
📞 +371 28804919
BJMK – your wings of growth in music
🎵 Start a new year with a new hobby!
BJMK gives children and young people the opportunity to fill their free time with quality time by learning a musical instrument, and to create an interest and appreciation for music in young people.
There are two ways to learn music and instruments at BJMK:
1) By attending individual lessons or small group lessons in an interest-based education format – this offer is available to all ages;
2) By enrolling in the BJMK Rock School and studying a vocational education programme alongside general education.
❄️Find out more: www.bmjk.lv
📧
BENEFICE DANCE SCHOOL – dance classes for all
Benefice Vocational School of Dance has created its own nest, a place for YOU to be after school, on weekends, when you want to dance and move…..come to us, it IS a place for YOU! There is a place for your professional development in 3 beautiful halls with mirrors, ballet bars, acrobatic equipment. There's a special dressing room for you and a place to celebrate, study or relax.
We welcome dancers from the age of 3 from December 1!
❄️Apply HERE
Find out more: www.benefice.lv
📧
ZVAIGZNĀJA KOMANDA – music lessons for kids
Give your child the chance to learn music!
The social enterprise "Star Constellation Team" offers group and individual lessons – vocal lessons, drum lessons, piano lessons and learning music production using Ableton, DJ school and songwriting!
❄️Find oute more: www.zvaigznajs.lv
📧
EDUCATIONAL GIFTS
BARBOLETA – balance platform for learning through movement
🎄Movement, joy of learning, efficiency.🎄
Warm, bright, family and FUN! Balance platforms are used as an innovative and effective tool for focusing attention, motivating, memorising information and boosting energy at work and in the learning process. Suitable for families with children from 1.5 years of age.
👉 Buy the Balance Platform and the user manual in the e-shop and help your child to concentrate better and learn with fun!
❄️Order here: www.barboleta.lv
 📧
INTELLECT DEVELOPMENT CENTRE – classes to improve cognitive abilities
The Intelligence Development Centre offers scientifically proven solutions to improve cognitive abilities in both children and adults using the biofeedback method.
Depending on the age of the child or young person, we carry out cognitive ability tests and discussions with parents before the sessions in order to design a personalised training programme and promote the development of skills and abilities through a variety of tasks. During the sessions, around 15 different skills are promoted and new skills are developed. These are basic skills that will help the child to better master the subject or any type of new knowledge.
ACTIVITIES:
Fine and gross motor exercises;
Bilateral exercises;
Attention and concentration exercises;
Numeracy or literacy exercises;
Training of auditory and visual attention through games.
❄️Find out more: www.intelektacentrs.lv
 📧
GIFTS FOR COMING TOGETHER
UPESLĪČI ATPŪTAI – "all included" offer
Looking for a great place for a family holiday?
Upeslīči offers an all-inclusive stay in a guest house, using the entire guest house and its spacious grounds as the only guest accommodation.
The offer includes:
🎁 Marinated meats and vegetables that you can cook yourself on the barbecue or a ready-made dinner,
🎁 We'll make a sauna for you and you can use our scrub,
🎁 We will also have a hot tub for you, where we will find the right essential oil for you to use in your hot tub ritual, and if you want to pamper your body, we will also add rose petals to the hot tub,
🎁 We offer quad biking, provided the weather is good and the track is passable,
🎁 In the morning we will have a special breakfast for you to enjoy on the veranda,
🎁 After breakfast we will introduce you to the alpacas, rabbits and sheep, so you can feed them and walk with the alpacas,
🎁 There will also be a small snack table throughout your stay, as well as a wide selection of teas and a coffee machine with specially roasted coffee.
❄️Find out more: www.upesliciatputai.lv
📧
📞 +371 28117861
SONIDO – give the gift of conversation!
Give the gift of time! One way to greet partners and friends in a meaningful way is to donate to the "Let's Talk" project, giving the gift of conversation to someone who feels lonely. Callers are listened to by Sonido staff with disabilities, sparking open conversations that help, heal and dispel loneliness.
Give the gift of a companion! If you know someone who longs for a conversation every day, but for some reason doesn't want to call the Let's Talk line – we can call them ourselves. All you have to do is choose the time and topic that will make them feel most comfortable.
❄️Donate on Mobilly platform
You can order gift vouchers by writing to: 📧
ESI/ – time together with emotional intelligence game books
We invite you to give the most precious gift you have – TIME TOGETHER. For your child, yourself, family and friends, 45 games as methods collected in one great book "be / GAMES for young and old". May the dark evenings become full of laughter, emotions, good thoughts and deeds. Let the family be united, develop mindfulness, empathy, communication and determination. The book gently and freely develops emotional and social intelligence – self-awareness, compassion, the ability to listen to others, resolve conflicts and work as a team.
This year, other books have also been added to the shelves of the online shop:
🔔 esi/ PAŠREGULĀCIJA – get to know and guide yourself
🔔 esi/ emociju spēles – what to do with difficult emotions?
🔔 esi/ emotionally and socially intelligent
🔔 esi/ INSPIRATION
❄️Order here: www.esicentrs.lv
📧
ENVIRONMENTALLY FRIENDLY
GLASS POINT – bottle cutting kit

A great opportunity to surprise your friends and family with design solutions created by recycling glass bottles! The Glass Bottle Cutting Kit is ready to go. Glass Point Studio has all the technical equipment you need, as well as video tips, to make your glass vases, glasses, candle holders or lamps. The creative process will result in handmade Christmas gifts, interior solutions and surprises for friends.
❄️Find out more: 📧
0 DESIGN – recycled paper and furnishing
At 0 design, we believe that sustainable design is a story of simplicity and long-term comfort. However, you still have the freedom to choose excellent taste. You still have the freedom to choose for yourself. Buy design items made with care for the environment using recycled paper – send letters on tasteful recycled paper or brighten up your interior with lampshades!
❄️Find out more: www.0design.lv

DONATION AND VOLUNTEERING OPPORTUNITIES
HOSPISS LV – support for terminally ill patients
No one wants to plan for a serious, incurable illness. It happens suddenly and we rely on the system, on pre-death care. The reality is that you end up at home without proper care, hoping for help from your peers, if you have any.
There is a certain notion that we would all like to die at home. In our own bed. 🛏
But is it? In your own bed, without being able to crane your head, to see the window?
A special care bed with removable sides, wheels, a remote control and a special anti-sleep mattress is a REAL aid in the care of a sleeping patient, which unfortunately is not available to everyone.
We would like to collect donations for such beds and mattresses so that dying people can get them free of charge, without losing the Freedoms that remain at the end of life!
We can all do our part by standing up for the dream of living freely in Latvia!
❄️Find support opportunities here: www.hospiss.lv
Find out more Facebook
LATVIAN RED CROSS – Give a gift to children seeking asylum!
As every year, also at the end of 2022, the Society Integration Foundation, together with the Latvian Social Committee, the "I Want to Help Refugees" movement and the Asylum Seekers Accommodation Centre "Mucinieki" invite the people of Latvia to provide gifts for the children of 120 asylum seekers. To take part in the charity campaign, please call 29249232!
❄️Find support opportunities here: www.redcross.lv
NGO HOPE WINGS – help Ukraine!
Ukraine needs our help!!! 💛💙
What we need now:
– Warm clothes, thermal underwear (only in good condition please);
– warm socks, gloves, hats and scarves;
– wet wipes, feminine hygiene products; wet wipes, feminine hygiene products; wet wipes, feminine hygiene products; wet wipes, feminine hygiene products. Mats, wet wipes, wet cloths, wet wipes;
– Pampers and baby food;
– saws, axes, generators;
– Nuts, energy bars, dry soups/juices, etc.
We invite those who are more comfortable to donate funds to the account LV38UNLA0050014911298, Society "Cerību Spārni", with the indication "Donation for Ukrainian people".
❄️Items can be dropped off on weekdays at Rīgas iela 1, from 8.00 to 17.00,
Institūta iela 5/a, charity shop "Visi Var", 9.00-18.00. On Saturdays from 9.00 – 15.00
Weekends at the group house, Kārkli, Siguldas parish
LATVIAN SAMARITAN COMMUNITY – age ≠ loneliness
Since September 15, the Latvian Samaritan Association (LSA) in cooperation with the retailer Lidl Latvija has created and introduced a new experience in Latvia – the possibility to make a donation in a taromat, redirecting the amount of the deposited packaging to charity. The first project to offer such a donation option is the project "Old Age is not Loneliness" to support lonely seniors. In a month and a half, people have already donated just over €1 300, which means that 13 000 bottles have been donated to charity. Join the campaign!
❄️Find support opportunities here: www.samariesi.lv
NGO "TUVU" – gifts for lonely seniors
This year is no exception – we will be creating Christmas boxes of treats and gifts for families in need. You too have the opportunity to contribute with your donation!
By donating:
🌲Candy;
🌲 food;
🌲 toys;
🌲 daily necessities.
❄️Donations can be delivered to:
Jelgava, Pasta Street 51, or Brankas, Saules Street 2b (call 26319985 in advance)
CAT CARE COMMUNITY – help cats find homes!
The association helps homeless cats find permanent homes. It provides temporary homes or clinic treatment and is actively looking for new owners. You can help by calling the donation line or buying animal-themed clothing, with all profits going to the social cause: www.pukainis.store.
❄️Find support opportunities here: www.catcarecommunity.com
Find out more: Facebook
LABDARĪBAS FONDS SOFI – palīdzi īstenot labdarības projektus!
The Sofi Charitable Foundation was established in 2020 and contributes to improving the well-being of wider society.
The Foundation supports animal shelters and promotes animal welfare, implements projects to improve children's health and education, supports socially disadvantaged groups and contributes to environmental clean-up, improving conditions for both people and animals.
❄️Find support opportunities here: www.sofifonds.lv
Find out more: Facebook